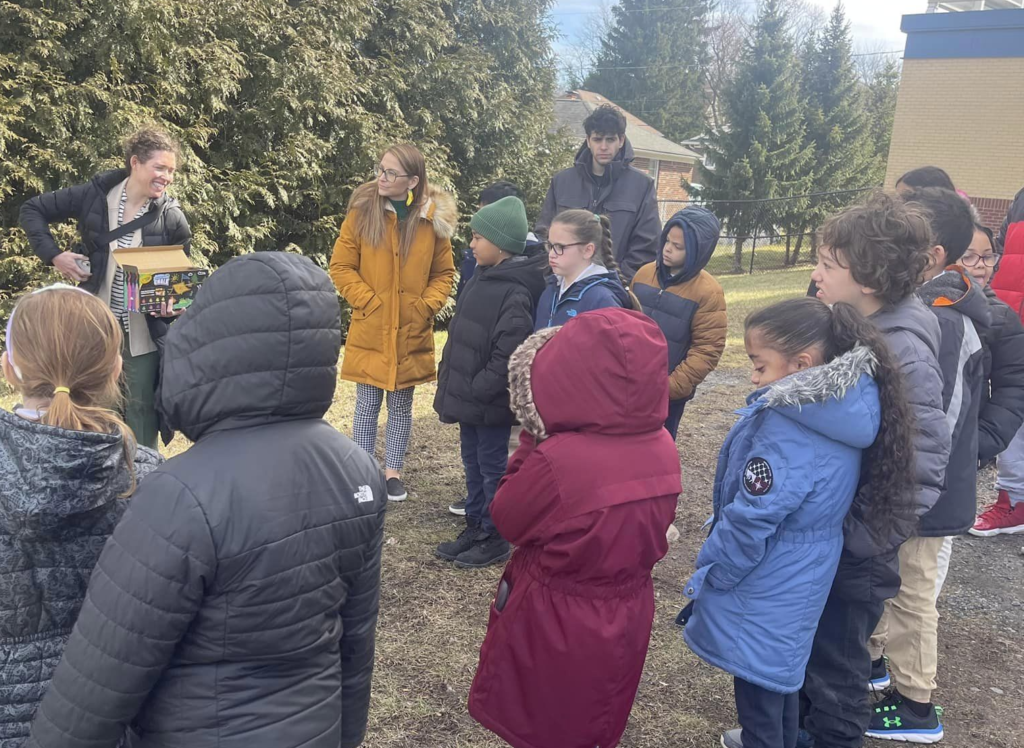 VIM is helping turn plain asphalt play areas into Community Schoolyards. Working with Trust for Public Land, the Scranton School District, and the City of Scranton, VIM has selected three elementary schools in Scranton for schoolyard transformations.
These spaces will allow for enhanced playing and learning experiences for children. They will also be open to the public after school, increasing the amount of quality park space within a ten minute walk for Scranton residents.
Participatory design for Scranton's first Community Schoolyard has begun at Kennedy Elementary School in South Side. In this model of playground design, the schoolchildren define their wants and needs for play, learning, and re-charging. Ms. Zapata's third grade class receives lessons on design, surveying, and budgeting; reviews surveys from parents, teachers, and fellow students; and collects input from community members. As Kennedy Elementary is a center for autistic support, children with special needs are included in the design classes so the resulting play spaces are both by them and for them.
More information about Trust for Public Lands nationwide Community Schoolyard's program can be found at www.tpl.org/schoolyards.