Valley In Motion facilitates Community Design projects. We help communities articulate their needs and values, and turn them into physical improvements everyone can enjoy. VIM facilities community conversations, builds coalitions, writes grants, and manages projects to completion!
Case Study: The Carbondale Trailhead Mural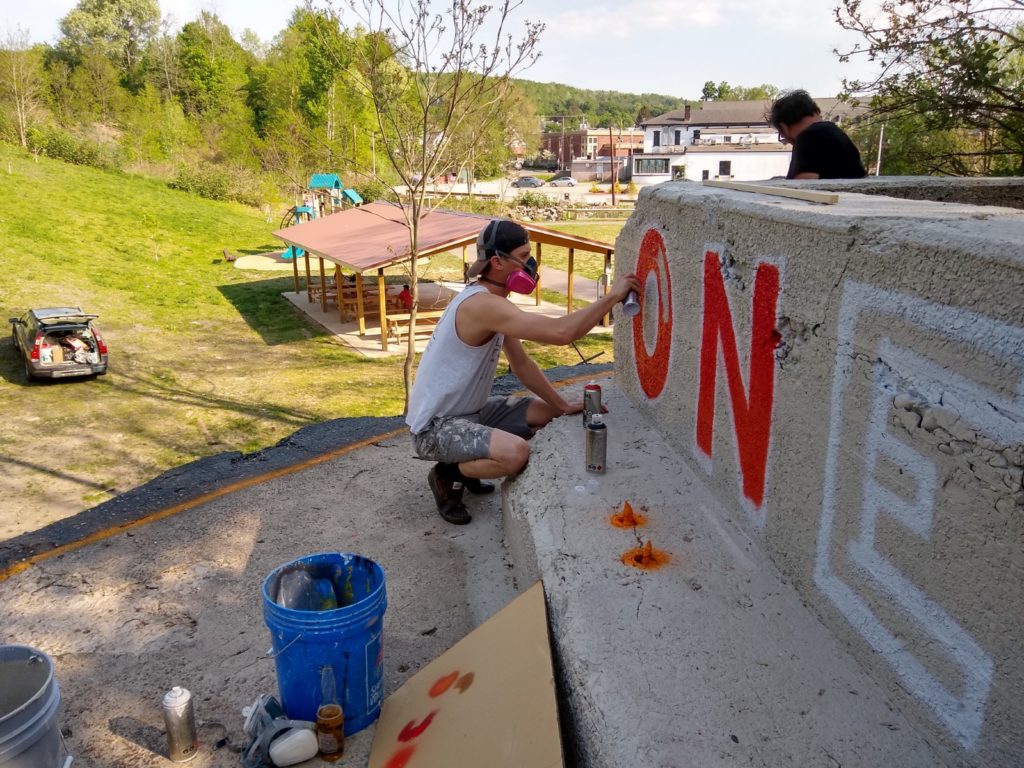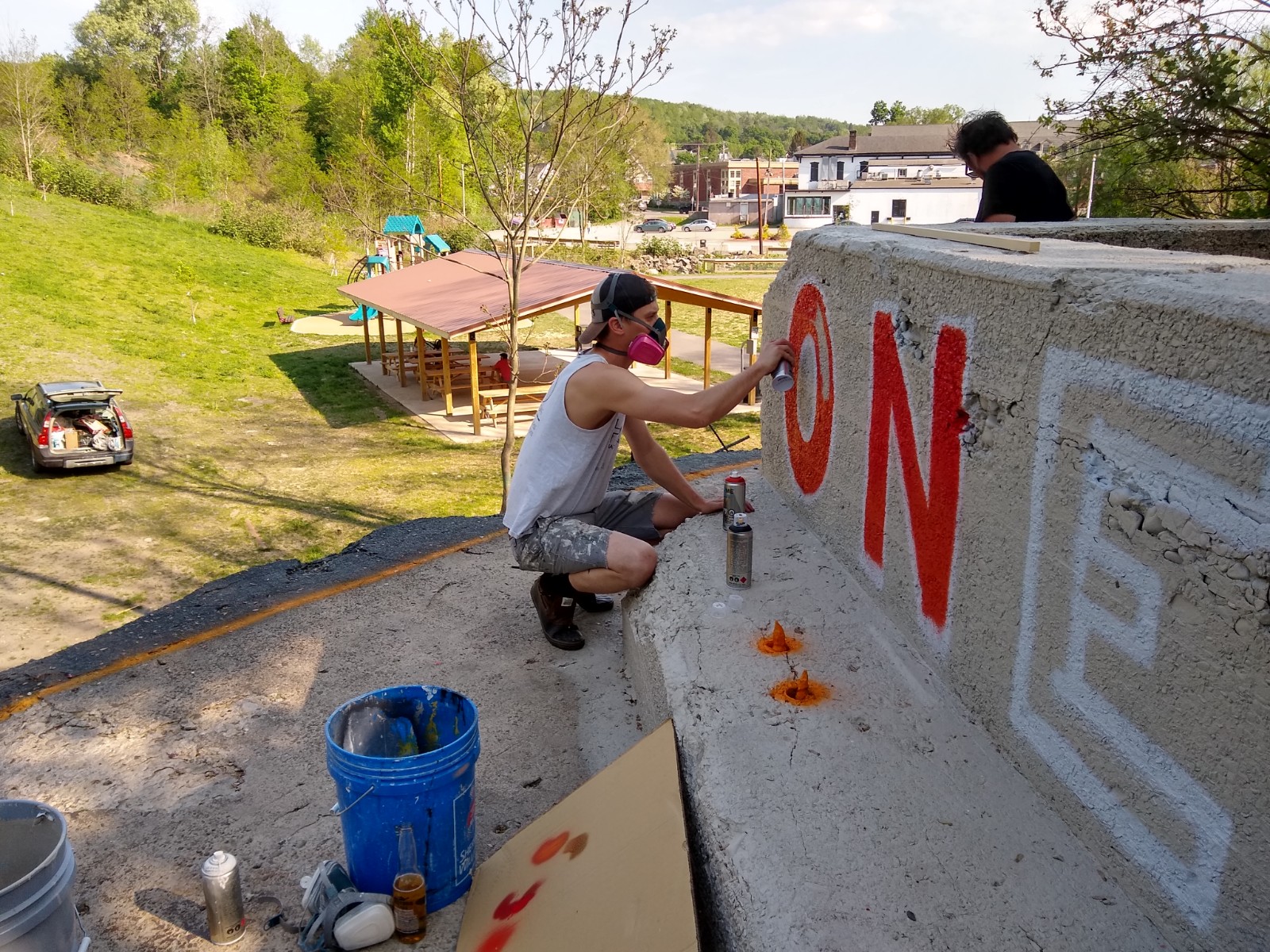 To complete the 75-foot Carbondale Trailhead Mural, VIM worked with a local Steering Committee to decide the mural's location and secure permissions. We solicited community input through a series of Facebook LIVE and Zoom meetings to hear the values, experiences, and history that residents in Carbondale wanted represented on their mural. Northeast Art Project turned those ideas into high quality renderings; residents then voted for their favorite. Over 300 residents participated in the decision-making process!
VIM is also working in Scranton and Forest City as part of a Valley Murals initiative to create beautiful gathering spots throughout the Lackawanna Valley. Community decision-making is an important part of the design process, a chance to focus residents on a shared, optimistic vision of the their future.
Want a high-quality, lasting, meaningful mural in your community? Contact us. VIM is inspired by the thousands of murals completed the Philadelphia Mural Arts Program as we promote a narrative of pride, progress, and purpose in our region.
Want to learn about all the region's murals? Click the button below for a Google map that includes mural locations, artist and sponsor information, photos, and more. Let's support all those artists who make our communities beautiful and interesting!
Heart & Soul
VIM is partnering with the City of Carbondale, NeighborWorks NEPA, and others to bring community-centric decision-making to Carbondale. Using the Heart & Soul process, we're engaging people and groups to get residents active in their civic life. Using an Oral History approach to gathering information, VIM is helping Carbondale bring out the best of its people and organizations.
Community Facilitation
VIM brings its expert facilitation experience to conversations of great local importance. Partnering with the University of Scranton's Office of Community Relations, VIM has led group discussions on Community Amid Coronavirus, Talking About Racism, and the Scranton City Dialogue, among others.
Future Projects
Other important Community Design projects are in the works. Check back for updates!
Partners
VIM thanks it's important partners and funders of Community Design projects, including: Lackawanna County Arts & Culture Department, PA Department of Natural Resources, Lackawanna Heritage Valley, Scranton Area Community Foundation, Sordoni Family Foundation, Endless Mountains Heritage Region, United Gilsonite Laboratories, NeighborWorks NEPA, Pennsylvania Environmental Council, Pocono Forests & Waters Conservation Landscape, City of Carbondale, Borough of Forest City, Greater Carbondale Chamber of Commerce, Greater Carbondale YMCA, Marywood University School of Architecture, and the Center for the Living City.