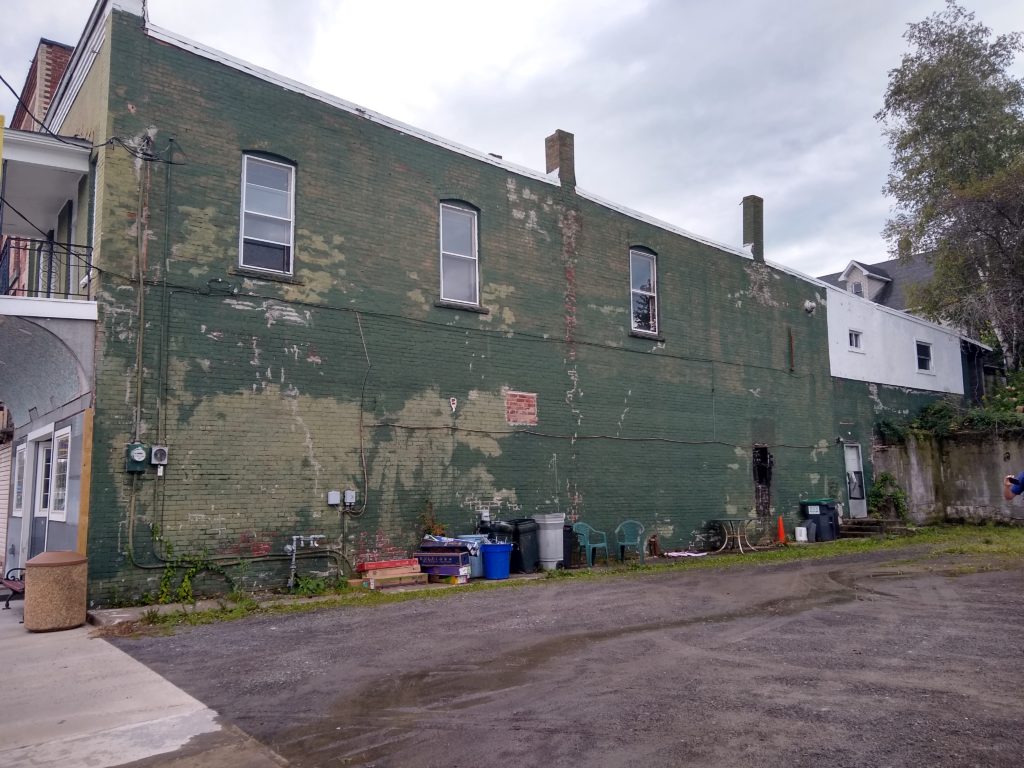 The Forest City Trail Town Mural is creative place-making initiative to engage visitors with Forest City's history, culture, and natural resources. Muralist Jeff George painted the 1,800 square foot mural on the side of 503 Main Street, highly visible to hundreds of pedestrians, drivers, and cyclists per day. Featuring a bicycle and trail theme, the mural is part of the Forest City Outdoor Town Action Team's vision of connecting users of the nearby D&H Trail to Forest City's downtown.
Valley In Motion engaged with residents and stakeholders to develop the initial mural designs — in person and on Facebook LIVE during the pandemic. The project was completed and unveiled at Forest City's Trail Town Festival on August 6, 2022.
Special thanks to leaders in Forest City who helped get this project off the ground, including Mayor Chris Glinton and Main Street Manager Paul Daugevelo. VIM partner Northeast Art Project coordinated talented muralists to enter submissions, with Jeff George Designs winning the final design. Thanks to the Honesdale National Bank Foundation, Endless Mountains Heritage Region (www.emheritage.org), PA Department of Conservation and Natural Resources, Sardoni Family Foundation, Scranton Area Community Foundation, Rail-Trail Council, United Gilsonite Laboratories, and individuals and businesses like Genco Dental Care and McAndrew Law Offices to make this project a reality.
This mural was financed in part by a grant from the Community Conservation Partnerships Program, the Heritage Area program under the administration of the Pennsylvania Department of the Conservation and Natural Resources, Bureau of Recreation and Conservation.
This mural is part of a VIM's larger Community Design initiative to create beautiful gathering spots throughout our area. We're inspired by local artists who have created dozens of murals in the Wyoming and Lackawanna Valleys, and by the Philadelphia Mural Arts Program. Together, we can promote a narrative of pride, progress, and purpose in our region.
Want a high-quality, lasting, meaningful mural in your community? Contact VIM!